My New Neighbors v0.3 + Incest Patch
You are just one normal life, until one day your new neighbors show up to introduce themselves, what follows will shatter your world forever. The game is a sandbox, with a focus on corrupting and building your own harem of girls, and some body modifications (the girls get thicker).?
Mary's corruption (complete)
Kat's Corruption (complete)
Maria's Introduction
Ally, Cammy and Lilith are back
Morningstar's house (WIP)
Ally and Cammy sex scenes
Random events: Lilith at the pool with Mary and Kat wake up scene (Corruption stage 4/ 10% chance)
Minor bugs fixed and change character name color.
Developer: Rmaximus
Platform: Windows
Language: English
Version: 0.3 + Incest Patch
Censored: No
Size: 2370 mb
or
Whores of Thrones Version 1.12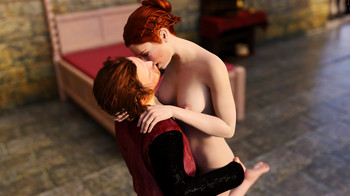 Whores of Thrones is set in a medieval feudal society that is about to be thrust into a magical and carnal upheaval by a force outside of its realm- You!
Choose the fate of your favourite characters and others while fulfilling your fantasies in this adult themed point & click saga of lust, perversion, ambition, deception, cruelty and even more lust and perversion as the calm before the storm slowly clouds the seven Kingdoms.?
Changelog:
- new animation for Daenerys wedding night v 1.12
- fixed - sometimes you couldn't progress after you load older save v 1.11
- new Ned episode
- fixed some older images v 1.10 beta 4
- you can now name your saves v 1.10 beta 4
- over 320 new images
- over 20 new animations
Developer: FunfictionArt
Platform: Windows/Linux
Language: English
Version: 1.12
Censored: No
Size: 933 mb