The Agent Who Barely Knows Anything Ep.4
Inspired by eurotrash trillers from seventies and American B-class noir films, this voyeur story tells us about a loser who after a series of strange coincidences begins to think he has found evidences about a weird lesbian conspiracy.?
Developer: ShamanLab
Platform: Windows
Language: English
Version: Ep.4
Censored: No
Size: 221 mb
The Party v0.32 Public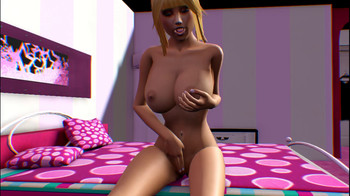 The plot start with the main character hearing called your name for a reunion at his house, after the reunion he will be left alone in the house with two other girls and another male. Having the house free, the plan will be to organize the most epic party (and naughty of course)! While organizing the party, you're free to explore the city and meet / get laid with many characters!?
- New Girl (HW Shop)
- New Scenes
- Bugs Fixed!
Developer/Publisher: Lust and Kinky Games
Platform: Windows
Language: English
Version: 0.32 Public
Censored: No
Size: 307 mb