Baka na Imouto o Rikou ni Suru no wa Ore no XX Dake na Ken ni Tsuite
Ganre
: H-Anime, Big tits, Oral sex, Paizuri, Doggystyle, Big boobs, Creampie, Titsjob, Vaginal sex
Video
:MP4.1280x720
Episodes
:ep.3
Duration
: 16min
Language
:Japanese
Subtitles
:English
Censorship
:yes
File size
:1Gb
Download
Keep2Share
===============================
Mi-da-ra / Secret Desires
Ganre
: H-Anime, Big tits, Oral sex, Female Students, Maids, Mystery, Erotic game, Slave, Nudity, Sster, Vaginal sex
Video
:MP4.1280x720
Episodes
:Ep.3
Duration
: 16min
Language
:Japanese
Subtitles
:English
Censorship
:yes
File size
:1.3Gb
Description
When a young man named Yuuto bumps into a stranger on the street, he discovers a dropped VHS tape and brings it home.
His sister Yuumi isn't around, so he pops it in for a look. The video is a recording of Yuumi tied to a chair… and shockingly the
man who tied her up turns out to be him!
It turns out the tape is a window into the secret desires of the viewer, and Yuuto's quickly addicted! Yuumi also discovers her own
fantasies on the cassette, and her burning lust cannot be quelled by conventional means! Finally, when his sister's friend discovers the tape,
she finds herself on her knees with Yuumi and attending to Master Yuuto's every need as his personal love slave.
Download
Keep2Share
===========================
Mesu Nochi Torare
Ganre
: H-Anime, Big tits, Oral sex, X-Ray, School, Virgin, Forcing, Classroom, Netorare, Busty, Female Student, Manga, Netorare, NTR, Vaginal sex
Video
:MP4.1280x720
Episodes
:ep.1
Duration
: 14min
Language
:Japanese
Subtitles
:English
Censorship
:yes
File size
:305mb
Description
Preparation for the cultural festival have begun. As president and vice president of the student council, as well as a couple,
Reiko and Shintaro are given the jobs of keeping tabs on the preparation together. While browsing through campus,
they find a fellow student who request they sample the drink he was making for the festival.
Suddenly, not knowing why Reiko starts feeling aroused and decides to take Shintaro into a classroom set up as a dark maze.
Shortly while inside the two are separated and when reunited, Reiko finds herself unable to control her urges and allows Shintaro
to help release her sexual desires but only to find out it wasn't him who found her, Shintaro had already left the room...
Download
Keep2Share
============================
Rei and Fuko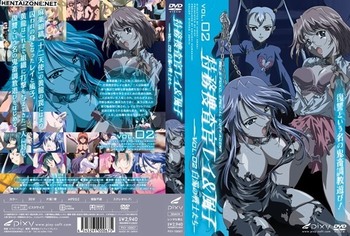 Ganre
: H-Anime, Big tits, Oral sex, Anal, Gangbang, Horror, Creampie, Large Breasts, Supernatural, Double penetration, Tentacles, Vaginal sex
Video
:MP4.720x480
Episodes
:ep.2
Duration
: 25min
Language
:Japanese
Subtitles
:English
Censorship
:yes
File size
:300mb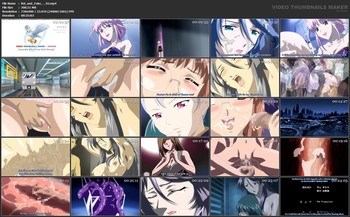 Description
:
Year 2054, Tokyo. Kirisawa Rei and Izumi Fuko are the capable special agent duo, commonly called Mayaku Tokuso,
whose task is drug-crime investigation in order to take down the drug syndicate 12 Angels. One day, they receive information
concerning the syndicate and sneak into the most dangerous area in Tokyo, Shinjuku, where the syndicate's secret base is
rumoured to be located. However, what awaits them is a clever trap set by the syndicate's boss Coryu.
Download
Keep2Share
​